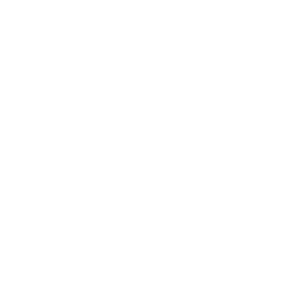 SPECIALS
mac 'n' cheese of the moment – 8
sam adams octoberfest, bacon cheese sauce, penne, grafton smoke chile cheddar, toasted breadcrumbs
bratwurst in a pretzel roll – 12
grilled and beer-basted patek bratwurst, wilted red cabbage slaw, toasted pretzel roll, house chips
Wings my way – 12
buffalo-style wings done our way, buttermilk ranch, celery salad garnish
the leaf kicker pizza – 12/20
roasted pumpkin and seasonal squash, brown butter, sage, pistachio, taleggio, red onion, kale, pumpkin seed oil
sonoma harvest pizza – 10/18
garlic oil, red sauce, fresh mozzarella, fontina, meatballs, roasted red peppers, cranraisins, pecorino, pine nuts, arugula
dessert in a jar – 8
vanilla bavarian cream, caramel apples, almond, pretzel crunch, served in a jar
We are excited to now offer Gluten Free pizza dough!
Made with a rice, potato, and tapioca flour base. $4 upcharge; available for  11″ only.
Please alert your server if you have Celiac's or a serious gluten allergy; our gluten-free pizzas are prepared in the same environment as other doughs.
Peroni Nastro Azzurro – 6
.40L Lager, Rome, Italy, 5.1% ABV
SweetWater 420 – 6
16oz. Pale Ale, Atlanta, GA,5.4% ABV
harpoon ufo – 6
16oz. Witbier, Boston, MA 4.8% ABV
GUINNESS – 7
16oz. Stout, Ireland, 4.2% ABV
Warsteiner – 6
33CL German Pilsner, Germany, 4.8% ABV
Sam Adams Octoberfest – 6.5
16oz. Lager, Boston, MA 5.3% ABV
Wild Heaven Invocation- 7
11oz. Belgian Golden Ale, Decatur, Ga, 8.5% ABV
Chimay Tripel (White) – 13
25cL Abbey Tripel, Baileux, Belgium, 8% ABV
Sweetwater Triple Tail Tropical – 6
16oz IPA, Atlanta, GA, 5.5% ABV
orpheus transmigration of souls – 8
11oz Double IPA, Atlanta, GA 7% ABV
Bells Two Hearted – 8
16oz. IPA, Kalamazoo, MI, 7% ABV
Scofflaw Basement – 8
16oz IPA, Atlanta, GA, 7.5% ABV
southern tier pumpking – 8
11oz imperial pumpkin ale, lakewood, NY, 7.5% ABV
anchor porter – 8
16oz porter, california, 5.6% ABV
Jim's Old Irish Mule – 9
Jameson Irish Whisky, 1821 Ginger Beer, Fresh Lime Juice
"The Name Drop" Martini – 9
Ketel One Citron, Fresh Squeezed Lemon, Sugar, Lemon Peel
maple bourbon old fashioned – 9
bulleit bourbon, orange peel, maple, cherry
peartree martini – 9
pear vodka, st. germaine, citrus
smalltown collins – 8
crop organic cucumber vodka, mint, citrus, sugar
cranberry orange margarita – 7
resposado, orange liquor, cranberry, orange, sugar
still summer in cuba – 8
coconut rum, horchata vodka, dark roast coffee, cream
ginger gin and juice – 8
gin, ginger liqueur, tonic, orange, star anise